WELCOME TO
BUSINESSWOMEN4U.COM
Business Women Entrepreneurs
MISSION STATEMENT:
BusinessWomen4u strives to empower WOMEN to realize their entrepreneurial possibilities in business & life by facilitating a wide selection of resources for WOMEN to develop & learn skills needed to succeed and promotes WOMEN owned businesses.
PLEASE CONTACT BUSINESSWOMEN4U.COM BY CLICKING ON THE CONTACT TAB ABOVE.
THANK YOU :-)
Business Women Entrepreneur






FEATURED WOMAN INSTRUCTOR

START-UP JANICE FRASER
Janice Fraser, Startup Coach & Entrepreneur

Janice is an entrepreneur and advisor to startups. Her clients have included the Obama White House, Proctor & Gamble, Lyft, and the Navy Seals Training Command. Frasier currently serves as SVP at Bionic, where she installs entrepreneurship and venture capital as forms of growth management in Fortune 100 companies, which enables them to launch new billion-dollar businesses. Her venture, LUXr, has provided workshops for hundreds (thousands) of entrepreneurs around the world. She has personally worked with more than 50 companies in the past three years. You can learn more about Janice's training courses here.


Startup How-To: 7 Steps to Creating a Successful Product!
Janice walks you step-by-step through the hard work that business founders must do to prove out their ideas and launch a successful product. This is a premier tutorial currently in use by top accelerators and incubators around the world. It is endorsed by Lean Startup creator Eric Ries, and our customers include 500 Startups, Singularity University, and the US Presidential Innovation Fellows.
Click today for 7 Steps by Janice now.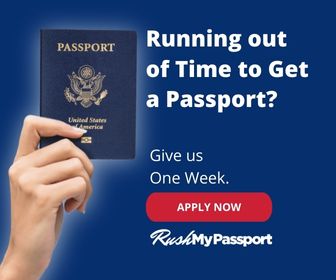 Puplished Author Farnoosh Torabi

The Entrepreneur's Guide to Taking Control of Your Money
by Farnoosh Torabi
Embrace the Entrepreneurial Spirit and Live the Rich Life
by Farnoosh Torabi
Watch Farnoosh Torabi on Live! With Regis & Kelly
View Video Here!
Farnoosh Torabi
is a personal finance expert, author, speaker, and TV personality. The New York Times calls her advice "perfectly practical." Her first book, You're So Money, was widely acclaimed for its candid, tell-all advice for young adults seeking financial independence. Farnoosh's latest television work includes SOAPnet's Bank of Mom & Dad, where she coaches young women struggling with debt. She was also the resident finance expert on TLC's REAL SIMPLE. REAL LIFE. Farnoosh's work and advice have been profiled in The New York Times, The New York Post, Real Simple, Glamour, Marie Claire, Seventeen, Cosmopolitan, Money Magazine, AOL, People, and
Entrepreneur Magazine.
View more on Farnoosh Torabi books here.
Ysmay Walsh Entrepreneur
Ysmay is the Director of Digital Strategy at Joycott.com, a startup dedicated to celebrating small-medium sized businesses who have social good& sustainability at their core. Before joining the Joycott team, Ysmay was known as the founder of MetroSeeker.com, an online guide to America's cities that turns local & national celebrities into brand ambassadors for their city. Until recently, she was a blogger for Richard Branson's Virgin.com where she wrote about branding, professional communication, and entrepreneurship.
Learn More Here.
Soundbites for Entrepreneurs!
How to market yourself and your startup in 10 seconds or less. Business networking doesn't have to be scary. There's nothing worse than being at a networking event and not being comfortable talking to anybody there. Dozens of successful people in the same room as you all looking to see what you have to say. You might be afraid you'll ramble, or people won't be interested in what you have to say, or that people are going to laugh when you tell them about your new business. For introverted entrepreneurs everywhere, this can be a terrifying experience! But it doesn't have to be! You can learn to be seen as an extroverted entrepreneur, even if you're really an introvert!
Click Here For More Information.
Your
BUSINESS WOMEN
Content Information Goes Here Or In Another Desired Section Of
BusinessWomen4u.com.
Please submit your
WOMEN BUSINESS
info via our Contact form page
here.
Thank You, owner BusinessWomen4u.com

CELEBRATE BUSINESSWOMEN
AND ENTREPRENEURS
Fashion Empire Entrepreneur
Get Jessica Simpson Collection
* * Jessica Simpson Shoe Collection
* * Jessica Simpson Jeans
The Most POPULAR WOMEN'S MAGAZINES!! From "Allure" with tips and insider secrets from the pros to "W" opulent and colorful fashion magazine for the deserving woman today. All of these at the lowest Discounted Prices on the internet, just click on your choice of magazine to see the Special Offers!










HELEN REDDY I AM WOMAN


BusinessWomen4u
Advocate & Supporter of: ALZ | ASPCA | CDRF | CHEH | FA | HONEST | KIVA
KQED | NBCF | ONE | PD | SU2C


Women LEARN from the BEST and you will SUCCEED!!




BUSINESSWOMEN4U FEATURED BUSINESS PARTNERS





__________________________________________________________________________________




Copyright © 2000 - 2020 BusinessWomen4u.com, All rights reserved.